Water bottles vinyl on inked paper
The background is layers of ink on paper, building up a rich texture. I sketched my water bottle and then scanned it into a computer. A computer printed the sketch onto vinyl, which I cut and placed.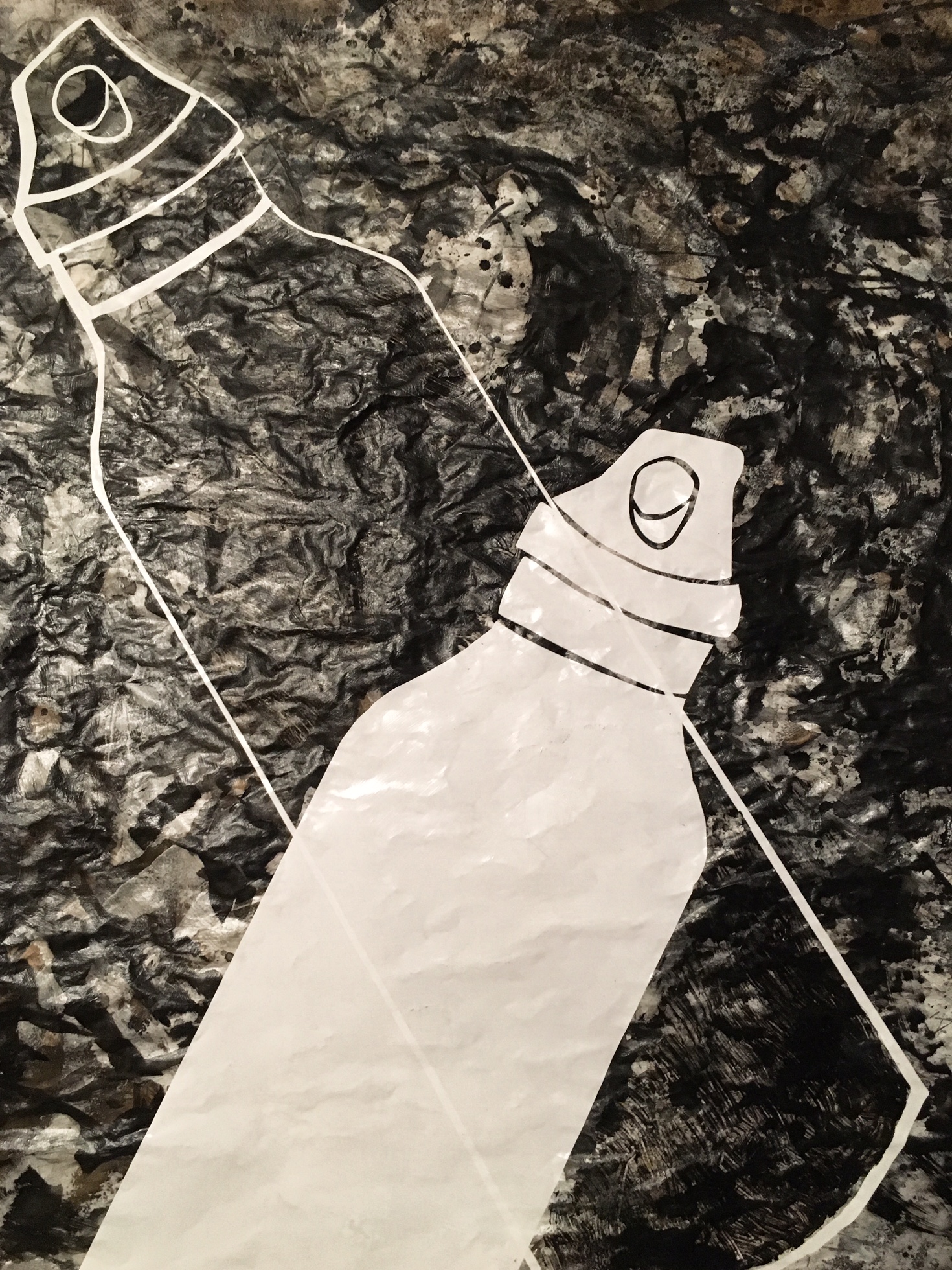 Copyright © 2017 Waya Slater. All rights reserved.